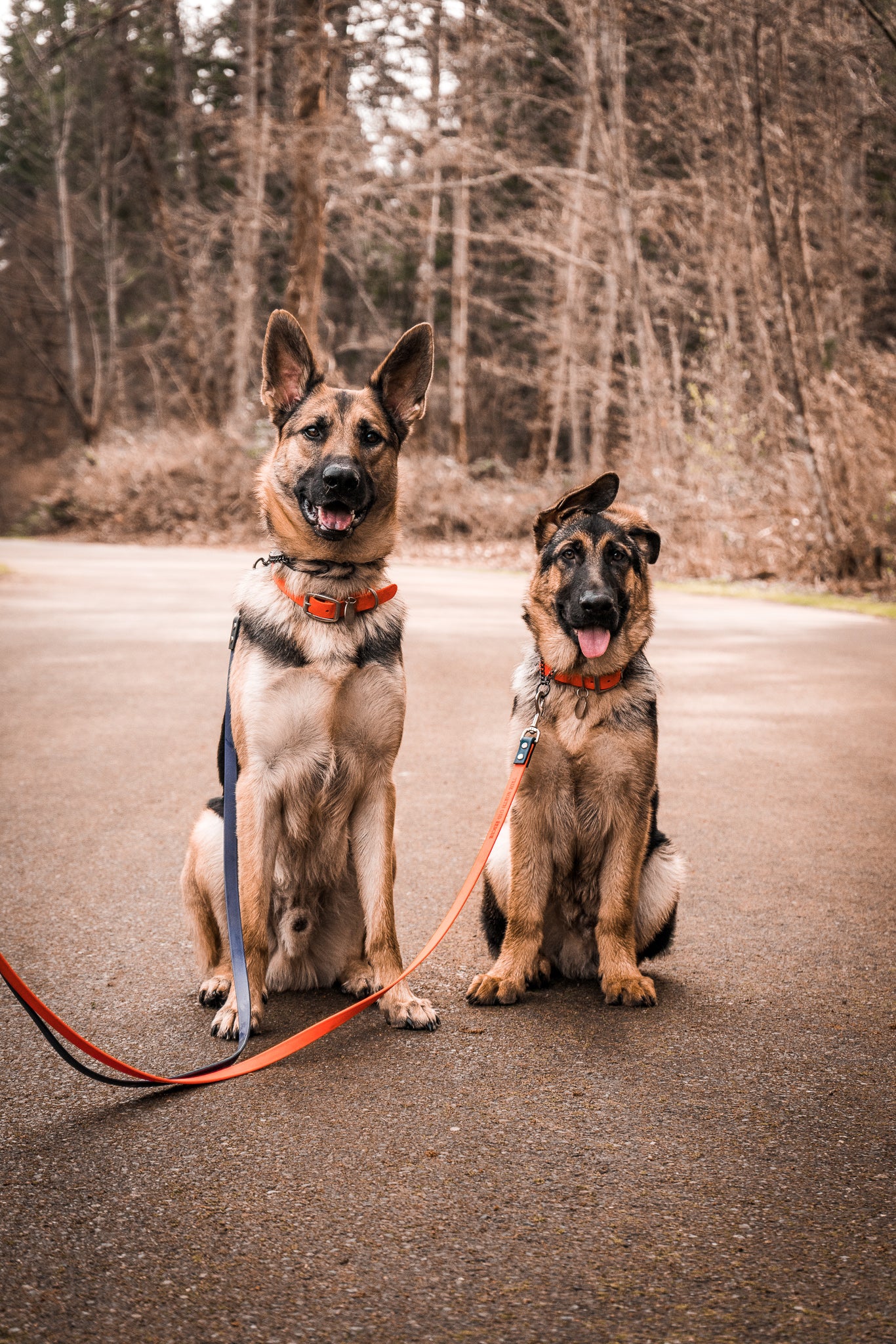 Dedicated to rescue
Bolder K9 started after Theo, our puppy/shark, chewed through his very expensive BioThane leash. Instead of replacing it, we learned how to make our own.
We continued to make leashes exclusively for True North GSD Rescue, the PNW-based German Shepherd rescue we've volunteered with, fostered for, and adopted all of our dogs from. These leashes were given to fosters/volunteers as thank you gifts and to adopters for adopting dogs from the rescue. Then their friends and family wanted their own too, so we began making more.
Since the roots of Bolder K9 started with True North GSD Rescue, we've made it our mission to donate all proceeds back to the rescue.
But we haven't stopped just there. We regularly look for other ways to engage and support our community and other nonprofit organizations through gear donations and fundraising opportunities.
Thank you for visiting our shop and joining us on this journey to help pups in need and getting some awesome dog gear while doing it!
Learn More about True North
Meet Our Team
Introducing the Bolder K9 team (human and furry team members)! Check out how we got started and why we love what we do, below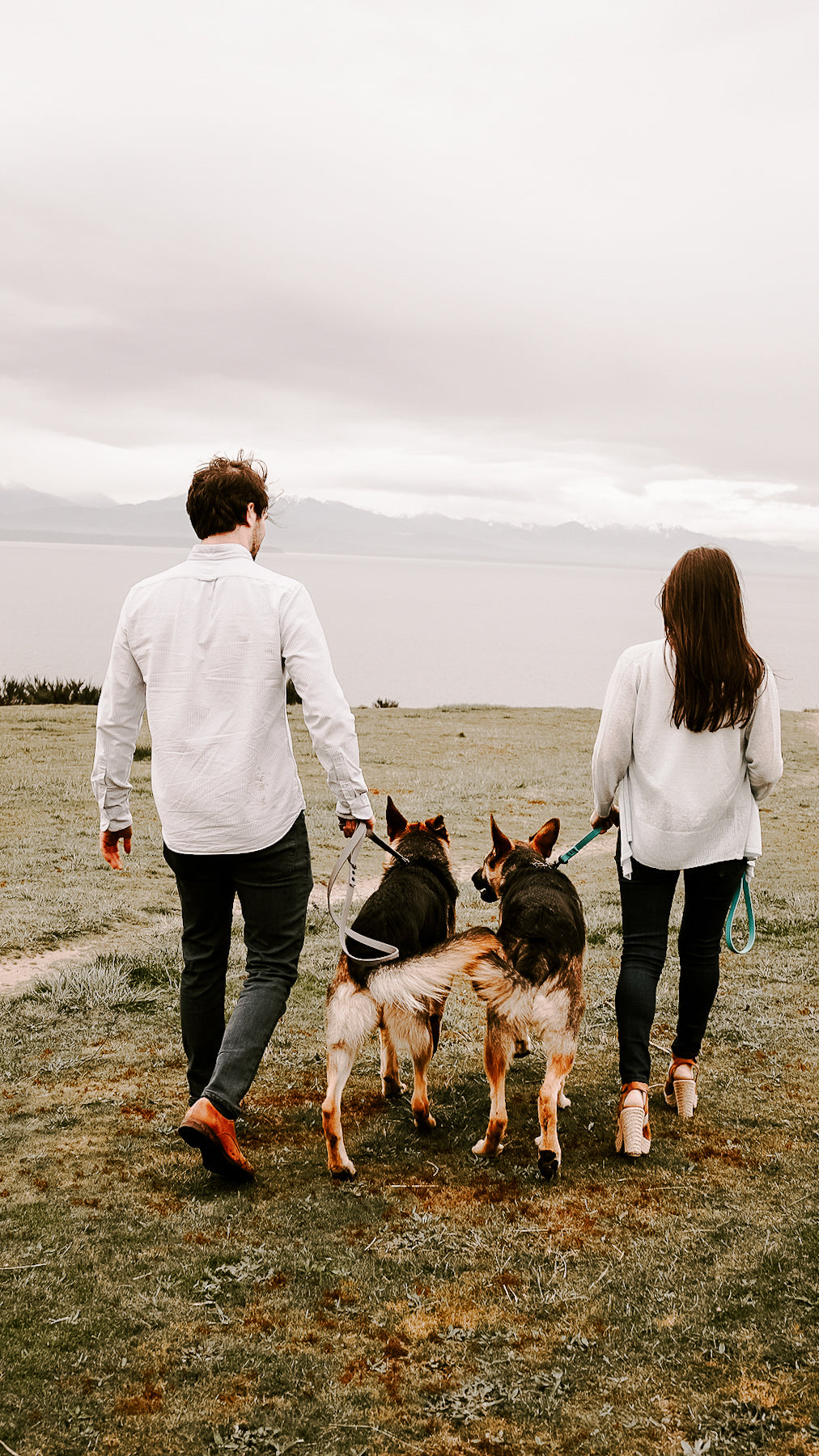 Jake & Catherine
We are college sweethearts that moved to Washington after attending school in New York City. We both have worked in rescue for over a decade, so giving back to our community and to dogs in need are parts of who we are.
When we're not making leashes, tugs, and collars, we're probably spending time with our pups. We love to hike, train, and visit local dog-friendly breweries with them.
THEO

Quality Assurance Manager

Theo was the muse for Bolder K9 after chewing through his very expensive BioThane leash. So we figured out how to make our own. And thus Bolder K9 was born (thanks Theo)! Now he spends his days helping to send orders off with an approval sniff and modeling of our gear. He's a great team player and likes to keep us on our toes!

ASHER

Quality Assurance Consultant

Asher is our tug guru, he knows all of them like the back of his paw. From our 2.5" Chuckit Glow to our 3" Kong, he's tested them all. Currently his favorite is our Trailblazer with a 3" mint ball.

Asher oversees our tug operations from building to getting them packed. He also makes sure packages have been cleared with a nose-boop before leaving.

ARCHER

Spicy Quality Assurance Consultant

Archer is our durability tester, he takes things to the boldest they can go! He's been our idea generator and first stop tester for new lines and was the brains behind Tug Chucks.

He is the mad-scientist of tugs and our product testing, making sure our customers always get the best of the bold!