Regular price
Sale price
$27.00
Unit price
per
Sale
Sold out
Customizations Total: $0.00
Description:
PURCHASE WITH A PURPOSE:
Proceeds are donated to True North GSD Rescue, a Pacific Northwest based dog rescue.
Durable, easy to clean, and incredibly strong: our handcrafted Biothane leashes are made to withstand it all. Using Genuine Beta BioThane® and high-quality heavy-duty buckles, these collars are designed for any size dog from Chihuahuas to German Shepherds. The Voyager Collar is soft, comfortable, and extremely easy to clean, making it perfect for every adventure.
PRIMARY COLOR vs. SECONDARY COLOR (keeper):
Primary is for the main collar color, secondary is for thekeeper color is for the small BioThane loop that holds the collar end.
These collars come standard with 1" wide Beta BioThane. If you need a custom size range, please reach out and we would be happy to make something special for you and your pup!
Free shipping is available on all orders above $10! We ship all US domestic orders within 5-10 business days!
While we do not accept returns for items that are personalized and customized, please reach out to us if you have any concerns.
Share
View full details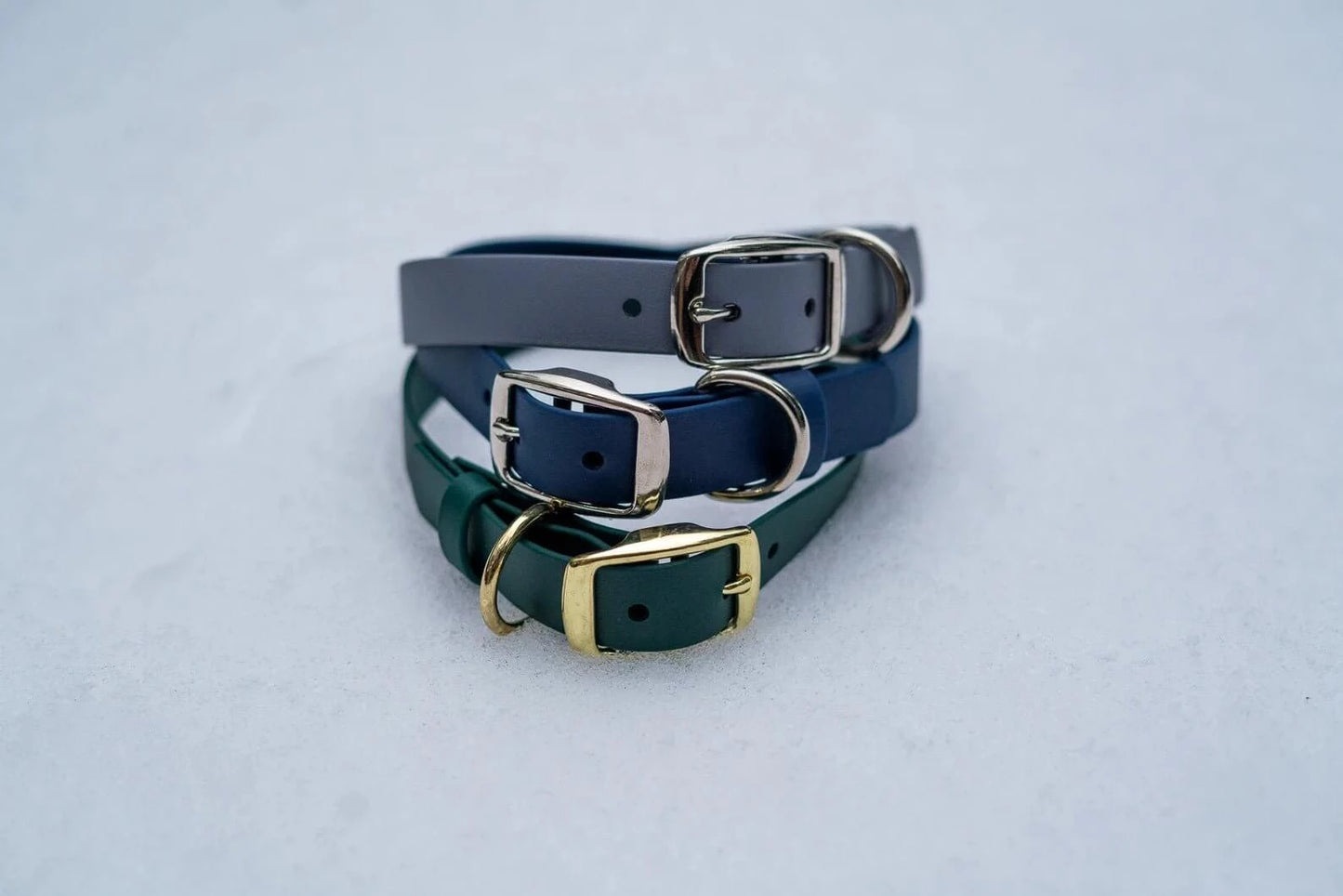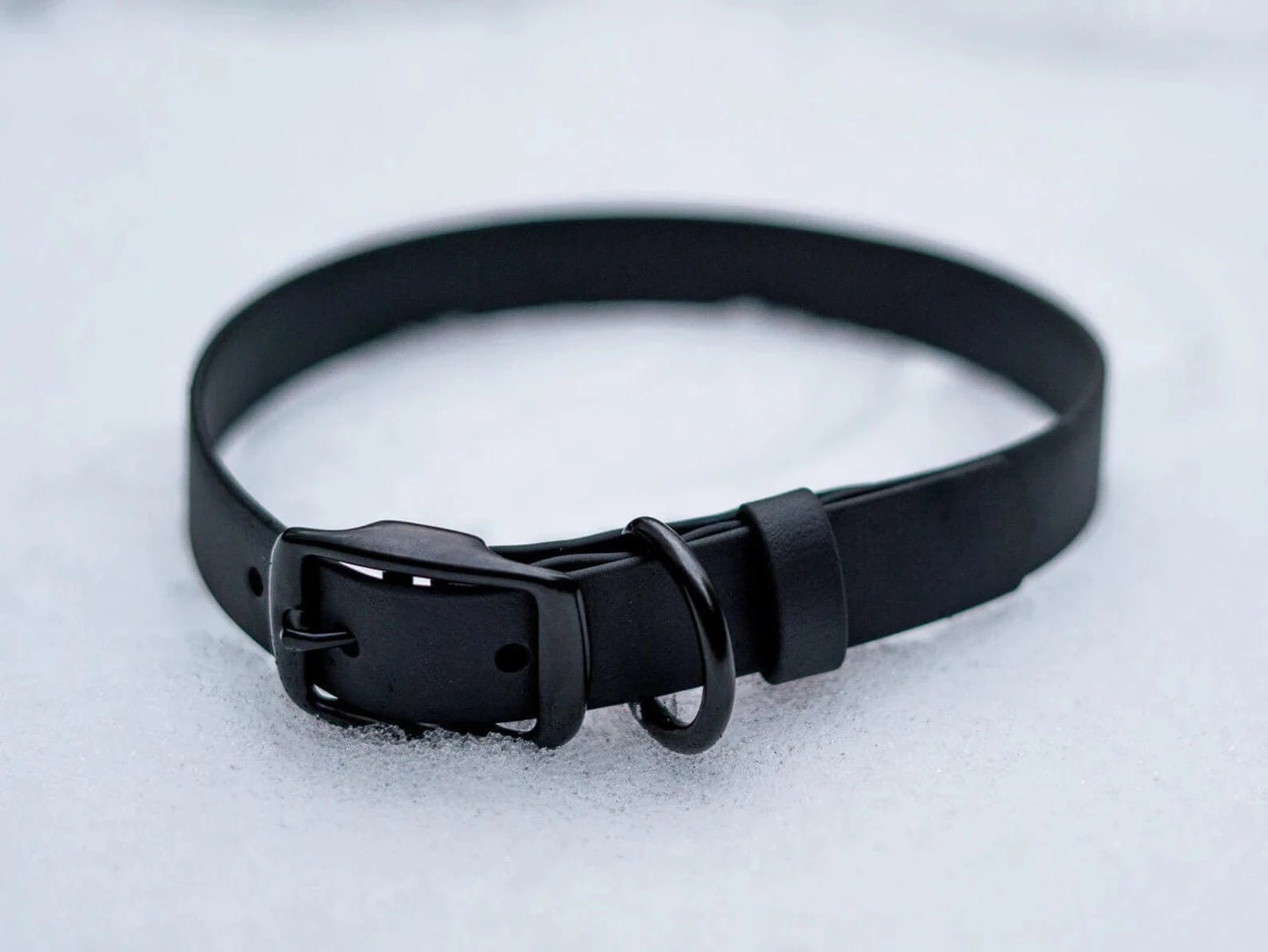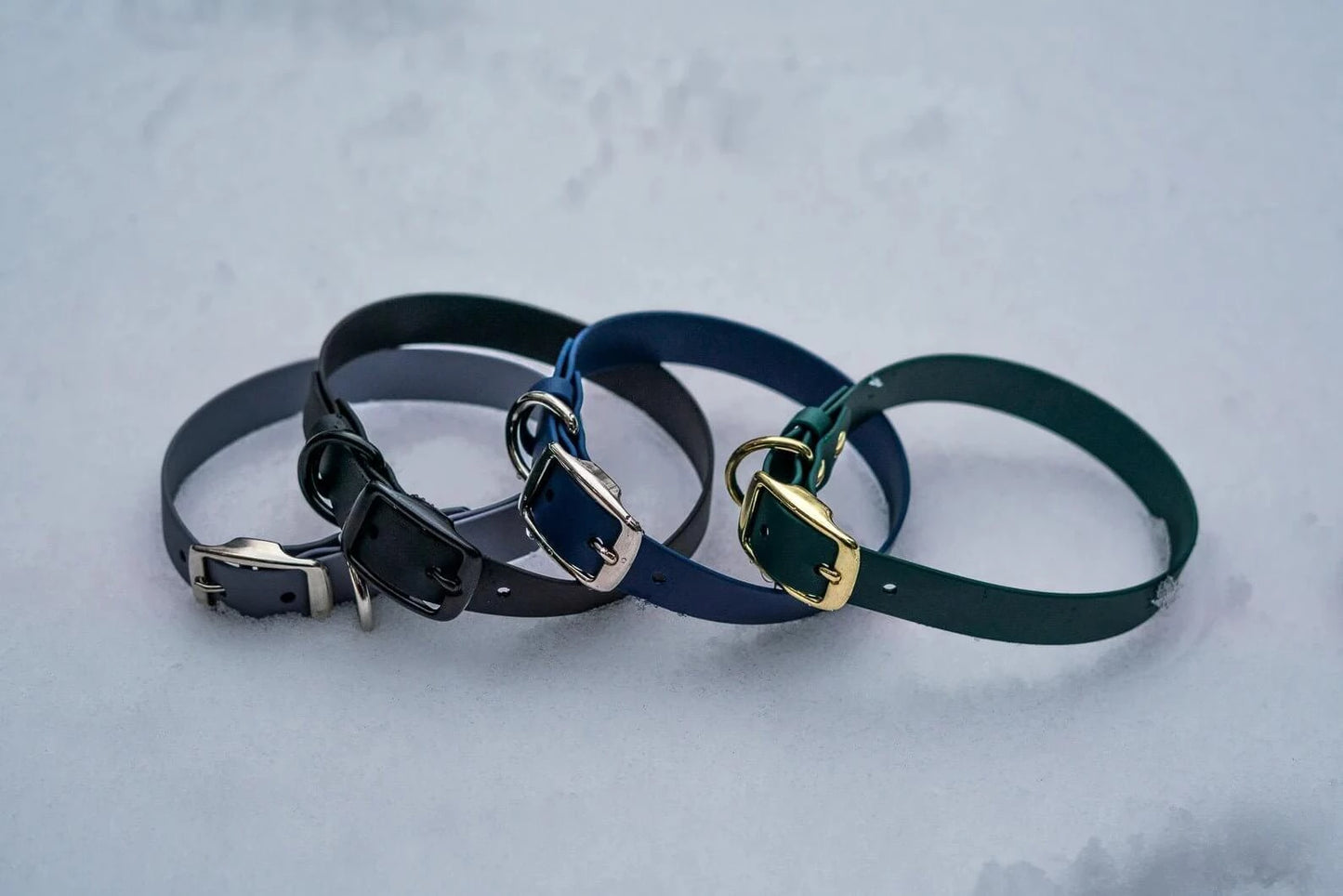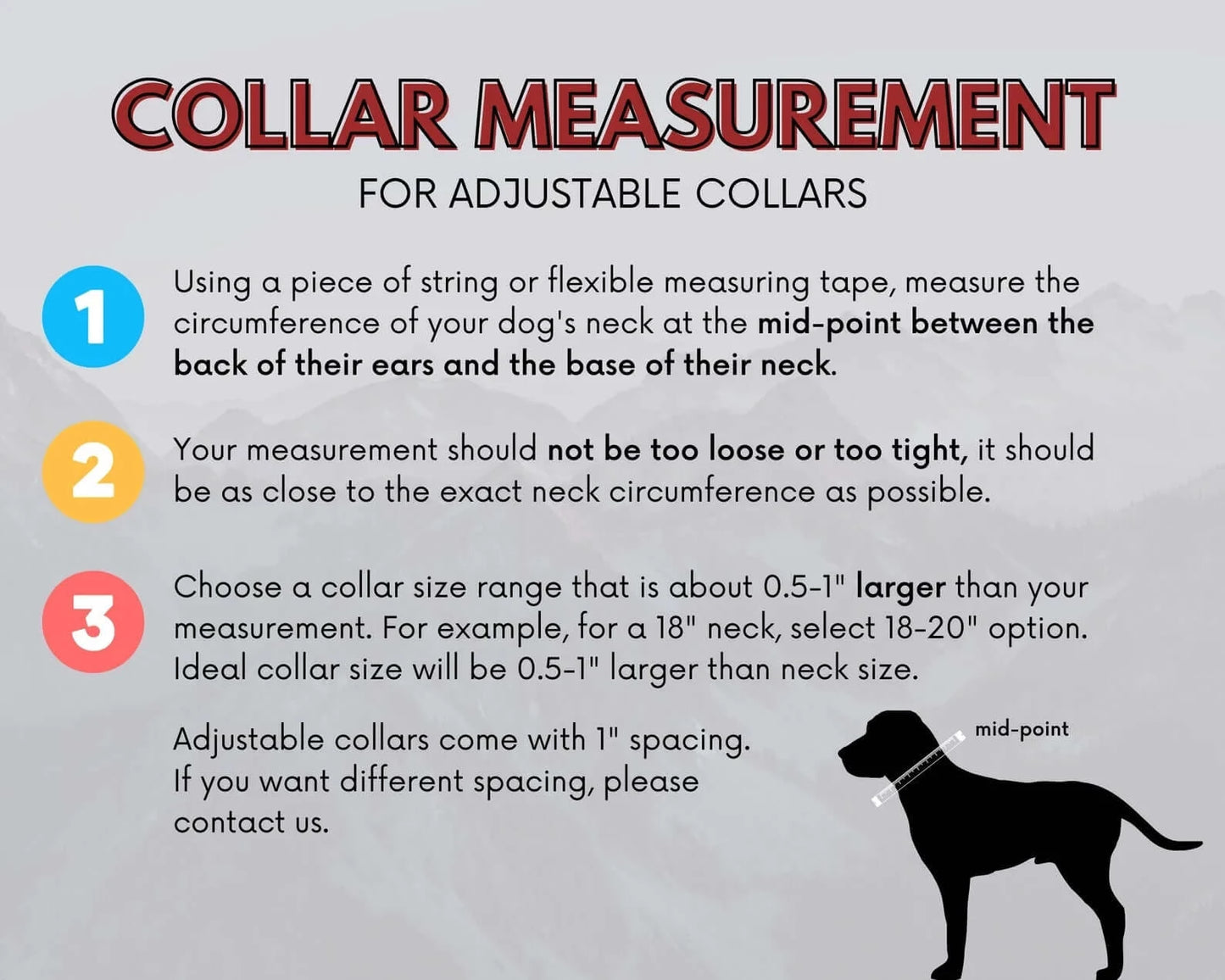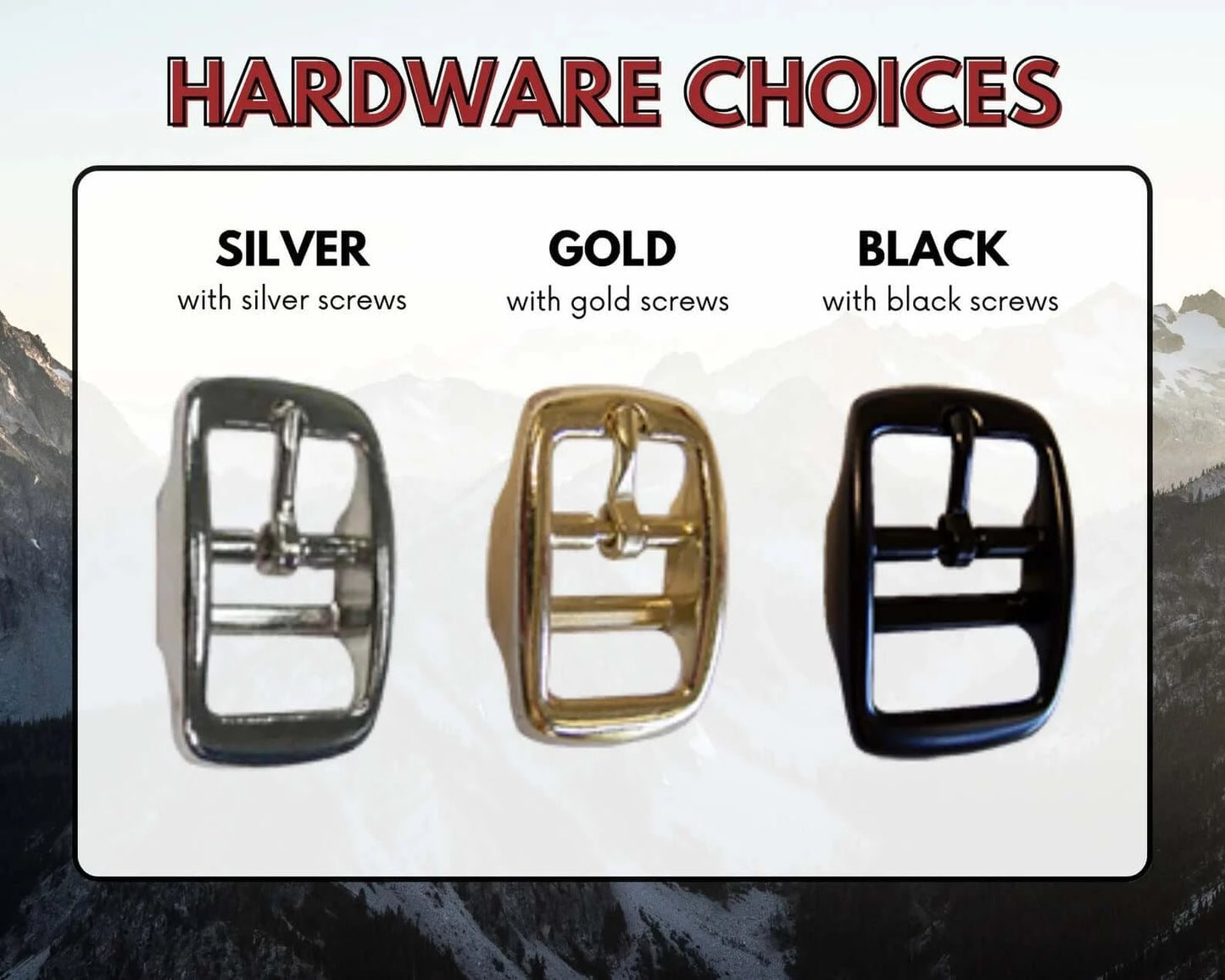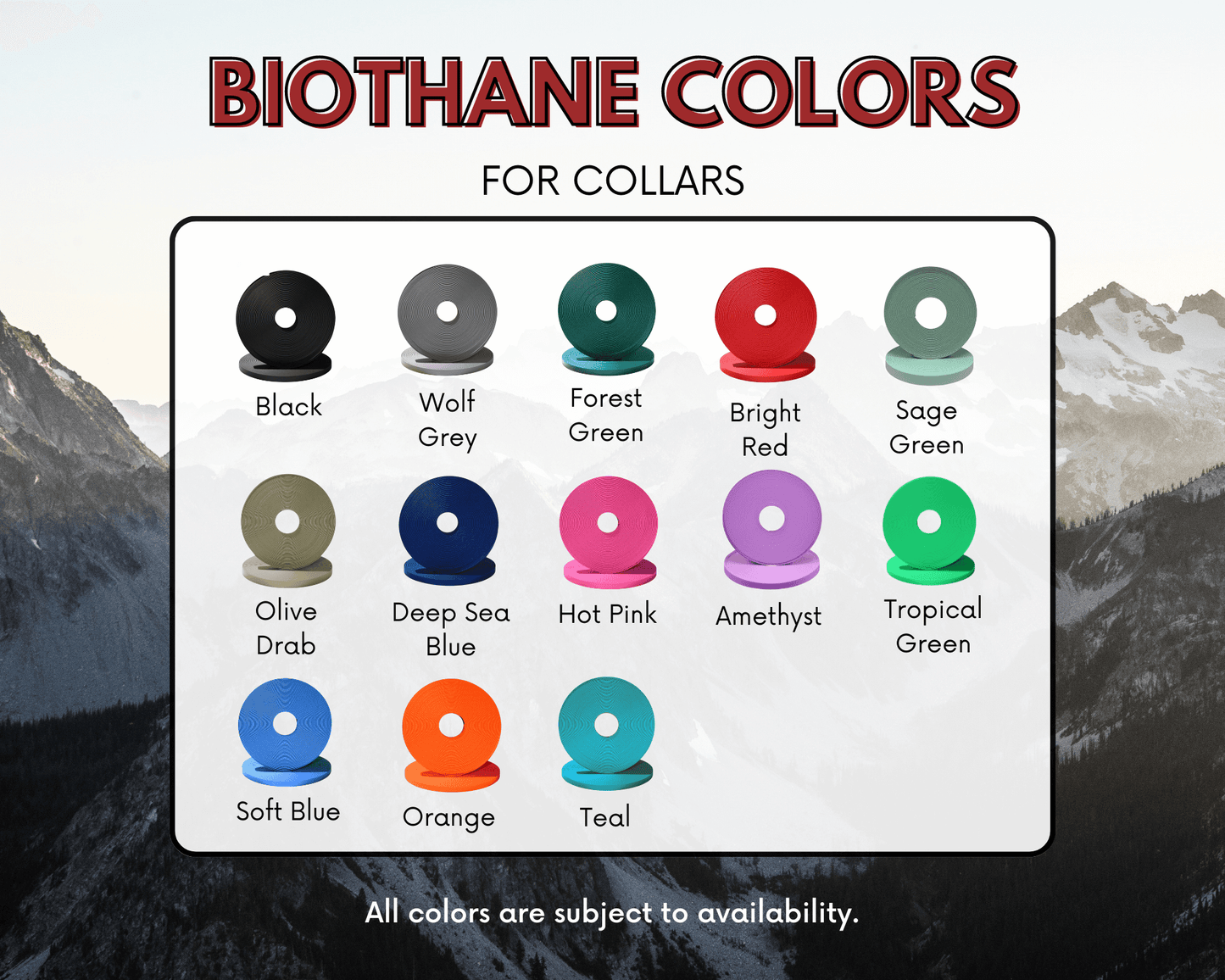 Love it!
I love the material of the collar. This is my first BioThane product, I love that I can do some color combinations and make it unique for my dog!
That's so awesome that we were your first BioThane maker! We are so glad you love it and look forward to making more fun color combos for you in the future!
High quality and cute!
This leash is so cute, i love that it was customizable and got the matching colar for my dog too! I was worried it might be too much of a plastic like material, having not seen it in person, but its more like a faux leather that doesnt get dirty or stained, even at the beach and hiking. Love that it can be crossbody for a cute look in town, but converts to a waist leash for hiking too. Truly the perfect set, thank you guys so much!
Thank you so much for this great review, Nicole! It definitely has a broken-in leather faux feel to it that makes it a very handler-foward material, which we obviously love. We're so happy you love it and excited to make you more gear in the future!
Biothane Collar & Leash!
I have been on the hunt for the perfect biothane collar and leash for my cattle dog. It's very often that he's in the water or mud when we are out on walks and constantly washing his fabric collars got old. The smell never came out. I came across bolder k9 and did a lot of comparable research to other small businesses and really liked their color options and leash options. The process was easy and we love our set up! It's perfect for going out on weekends when I want to be hands free but having the option of the traffic handle if needed! I have three other dogs who will all be getting Bolder gear as well as long lines in the future!
Thank you so much for this great review, Vanessa! We're so happy to hear you chose us and even happier that we exceeded expectations. We look forward to making you and the pups more gear in the future!
Extrememly helpful
BolderK9 was extremely helpful and responded to all of my messages and kept me updated throughout the process of making this custom collar for me. It turned out amazing, with great quality hardware that looks good on my dog.